I love traveling, but I hate packing for it. Ugh. I'm a packing procrastinator. I wish I could just wrap my room and fold it to a tiny backpack so I can bring everything on my trips. But I don't have a TARDIS like Doctor Who or a magic bag like Mary Poppins. But I do have a magical packing list. After a while it gets a little easier to pack your things and you get to understand what you need (and mostly) what you don't need to bring with you. You'll find a printable download of the ultimate packing list at the bottom of this post.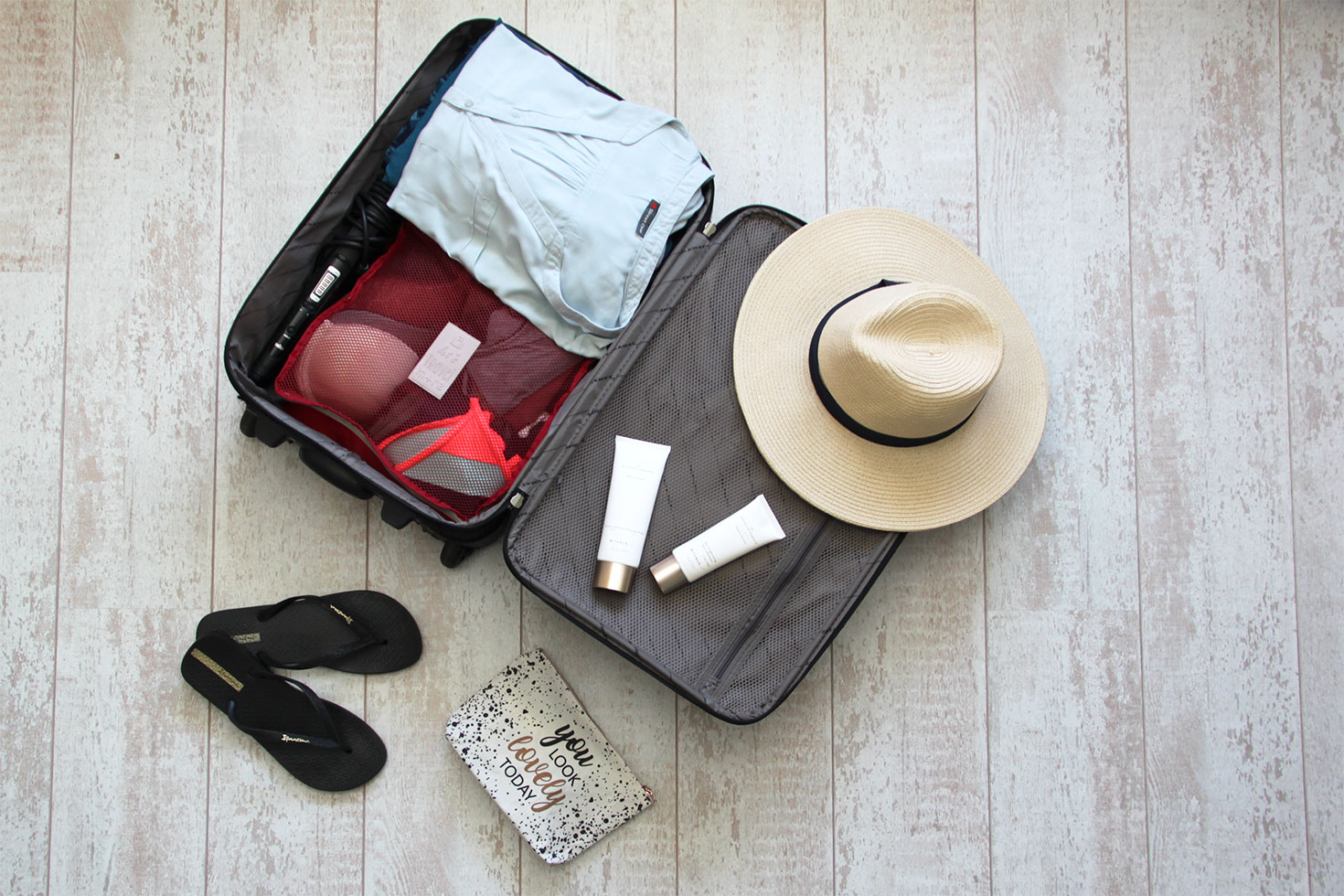 You can use this list for every kind of travel, but it'll suit you more if you travel for a longer time (not just 2 days, you don't need all this stuff). If you travel by plane, but you only have carry-on luggage, watch out with your liquids and sharp things like scissors. If you go a place with extreme weather, like a snow vacation, or you go camping, you might need some other things that aren't on the list. And because I don't know anything about baby's, children and their needs, you won't find anything specific for them on this list either. But the common traveler is fixed with everything on this list. (And yes, boys, I know you don't need any feminine hygiene products, but we girls do, so it's on the list. Just ignore it, they won't bite you.) I don't pack everything of the list, but I wanted to be as complete as possible for you.
Download travel packing list
Here's a printable download of the ultimate packing list, where you can easily check the things on the list you packed.
Download the ultimate packing list
What to pack?
Clothes
Underwear
Bras
Socks
Pajamas
Tops
T-shirts
Sweaters
Vests
Shorts
Long Pants
Skirts
Dresses
Raincoat
Jacket
Scarf
Gloves
Hat / Cap
Flip-flops
Sandals
Shoes
Boots
Swimwear
Handkerchiefs
Glasses
Sunglasses
Belt
Watch
Jewelry
Toiletries
Toothbrush
Toothpaste
Toothpicks
Dental Floss
Mouthwash
Hairbrush
Comb
Hairstyling Appliances
Hair Ties / Pins / Clips
Soap
Shampoo
Conditioner
Deodorant
Body Lotion
Perfume
Face Wash
Face Exfoliator
Face Moisturizer
Sunscreen
After Sun
Lip Balm
Hand Lotion
Hand Sanitizer
Make Up Remover
Cotton Pads / Swabs
Razor
Shaving Foam
Contact Lenses / Case
Lens Solution
Glasses Cleaning Cloth
Nail File / Clippers
Tweezers
Hair Dryer
Hair Straightener
Curling Iron
Make Up
Brushes / Pencils
Foundation
Concealer
Powder
Bronzer
Blush
Eye Shadow
Eyeliner
Mascara
Lipstick
Nail Polish
Hygiene
Underwear
Towels
Tissues
Wet Wipes
Toilet Paper
Tampons
Sanitary Towels
Panty Liners
Menstruation Cup
Laundry Bag
Sheet Sleeping Bag
Mosquito Net
First Aid
Meds for Pain / Fever
Meds for Diarrhea
Antibiotics for Diarrhea
Meds for Abdominal Cramps
Meds for Dehydration
Meds for Nausea
Meds for Motion Sickness
Meds for Sore Throat
Meds for Allergies
Nose Spray
Birth Control
Malaria Pills
Insect Repellent
Insect Sting Relief Treatment
Tick Tweezer
Disinfectant
Band Aids
Crepe Bandage
Gauze
Surgical Tape
Blister Pads
Technology
Cell Phone + Charger
Headphones
Laptop / Tablet + Charger
External Hard Drive
MP3-Player + Charger
Camera + Charger
Memory Cards
Power Bank + Charger
Batteries
Travel Adapter
Documents
Passport
Visa / e-Visa / ETA
Identity Card
Drivers License
Int. Drivers License
Student / Teacher Card
Blood Group Card
Vaccination Card
Health Insurance Card
Travel Insurance Card
Debit Card
Credit Card
Money
Foreign Currency
Card w/ Exchange Rate
Card w/ ATM Cost
Recent Passport Photos
Copies of Passport
Emergency Numbers
Flight Tickets
Train Ticket / Airport Tax
Various
Wallet / Purse
Small Bag / Satchel
Money Belt
Backpack
Flight Bag
Travel Pouches
Luggage Tags
Travel Locks
Eye Mask
Ear Plugs
Pocket Knife
Spork
Flashlight
Sewing Kit
Safety Pins
Clothesline
Laundry Soap
Travel Guide
Paper / Notebook
Pens / Pencils
Plastic Bags